If you are a product photographer, the background of your product is one of the most crucial aspects. Product photography is a very important part of marketing. It's one of the most effective ways to showcase products and make them look appealing. That is why it's crucial to take into account the background of the product when taking a photo.
If you are not sure what type of background would be best for your products, here are some useful tips for choosing the right background for your products:
Choose backgrounds that coordinate with your product colors
Choosing backgrounds that coordinate with your product colors is a great way to make your company stand out. The background of the product should be a color that matches the brand's primary and secondary colors.
Background colors should be chosen to coordinate with the product colors of your website. For example, if you are selling pink products, then you should use a light pink background color. If you are selling green products, then you should use a dark green background color. This will make it easier for people to identify your website as well as associate it with your products.
Pick neutral backgrounds that won't distract from the product
The background should be plain and neutral. This will allow the product to stand out. The background should be light and not too busy so that it doesn't distract from the product.
Neutral backgrounds are important in product photography because they allow the products to stand out and not get lost in a busy background. They also make the products easier to see and understand.
Avoid patterns or busy backgrounds, as they may distract from the product. Backgrounds that are too busy can distract the viewer's attention away from the product. It is better to use a plain background with no patterns, stripes, or busy designs. This will allow the viewer to focus on the products in your photos without getting distracted by anything else in the frame.
Use interesting backgrounds to attract attention
Product photos are an important part of marketing. They are the first thing that a customer sees and it is vital to make them stand out.
There are many ways to make a product photo more interesting. One way is to use interesting backgrounds. This can be done by using different colors and textures or by adding props like flowers, fruits, or leaves.
Consider using props and backdrops as well
Product photography is a vital part of any e-commerce business. Before you take your product photos, it's important to consider the background you will be using.
There are many different things that can be used as a background for your photos, but one thing to keep in mind is props. Props can help create a more dynamic and interesting photo without having to use an expensive location or set up.
Props are often used to help set the mood for a photo. They can also be used to make the product seem more alive and interesting.
A good prop can make all the difference in a photo shoot because they have the power to instantly tell viewers what they are looking at.
This means that props should always be chosen with care and consideration for what message you want them to convey about your product or brand.
Final Verdict
Product photos have an important role in the success of any business. It can be used to tell the story behind the product and to show what it does.
Photos can make or break a sale. It is important to take your time and choose the right tool to remove image backgrounds automatically for your product photo, so that you can attract more attention from customers.
It's not hard to see why some product photos are better than others: they're more interesting, they use colors well, they're taken in interesting locations or with an unusual angle, etc.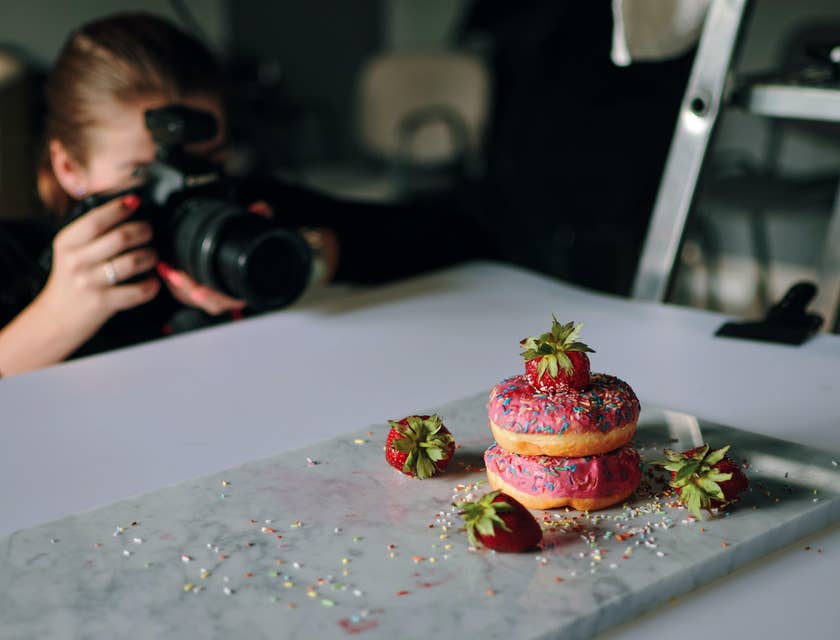 Interview Questions for Product Photographers:
1. What kind of research do you perform before a shoot?

Shows the candidate's process of planning a shoot.

2. How would you respond to a client that was unhappy with your work?

Demonstrates the candidate's ability to admit to their faults and make appropriate amends with a client.

3. Which software do you use when editing images?

Shows familiarity and experience with industry tools.

4. How much experience do you have with capturing products as opposed to people or nature?

Tests to see if the candidate has job-specific experience rather than general photographic experience.

5. How would you suggest a change in artistic direction when a client has explained their own ideas?

Shows the candidate's ability to provide a professional opinion delicately and respectfully.